Our first round of shipments are complete and there are now 100 CAT Clutches in the Wild.
We asked each of our customers individually how their experience was and here's what they told us, the good and advice for improvement.
"Nothing I have ever carried/worn has gotten this kind of attention."
" Hi Erin, I am going to need you to send me more business cards. I would definitely like to tell you that it was the most talked about thing of the whole day.Feel free to call me sometime next week and I will tell you what everyone was saying about it it's too much to put in the email. I also need to order another one for one of my best girlfriends as I want to give it to her for her birthday in early March"
"Hi Al, Like i told you i love my purse A LOT, i also don't know if i mentioned but i work in radio in phoenix, and this is my go to purse whenever i'm out at events. I was trying to find a better picture to send you guys, but a while ago we were presenting the snoop dogg 'up in smoke tour' and i was rocking my purse on stage and had so many different listeners hit me up on twitter after asking me about my awesome purse (while on stage i had my station call letters scrolling across it) just wanted to tell you guys i love it a lot! "
"This clutch is BEYOND cool. I work for Runway Manhattan and we are taking a brand new clutch to Paris Haute Couture Fashion Week, Milan, and Berlin in just a few days! This is something highly fashionable people are going to covet, especially considering how technology and fashion are quickly becoming so intertwined. The product is sturdy and solid yet totally glamorous. The sparkly silver is eye-catching and trendy and of course the LEDs bring a whole new level of attention to any look! The potential for personalization with this clutch is so fun and perfectly in tune with everything high fashion designers are working towards. The piece perfectly walks the line between function and form. With the built in battery phone charger and mirror, it is as useful as it is chic. I cannot recommend getting your hands on one more highly! So happy to be a small part of this fabulous idea. – Emily from Runway Manhattan
"Hi Al, I had a great holiday! Thank you. My clutch is awesome! Everybody Wants to steal it from me."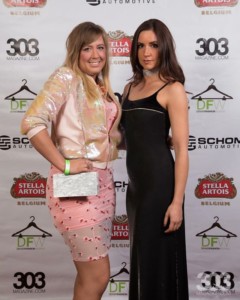 "I LOVE THE BAG!!!!!!! Big Thanx for everything. It made great succsess!!! I cant count how many at the party who complimented me for it. It worked perfectly during the whole party." I made custom massages to people, had "INVESTOR 100 YRS" on it and changed digital pictures during the night. It was 1500 people at the party and everyone told me that my innovative touch was the best during the night. The days after the party at My job, this week, a LOT of people askes about My bag and wants me to wear it every day. Some of them wants to by one and I have given them the web address. The bag is now "the talk of the town". At least on Investor. I added your Facebook and Instagram on My Insta/FB with a picture of the bag. Please let me know if I can in any way can help you "market" the bag. Soon we will have pictures from a photographer from the party. I know he took some photos of it during the night. I can send them to you later. "
"Have had lots of comments when wearing it to a fancy dinner party. Love it. So much fun."
"Hi Al I just got home today and got it thank you so much!!! It's great works great with the app from what I can tell so far I can't wait to debut it next week!"
"Thank you so much for my Cat Clutch. I am the belle of the ballroom in Marfa. Also I have a bunch of feedback on the clutch."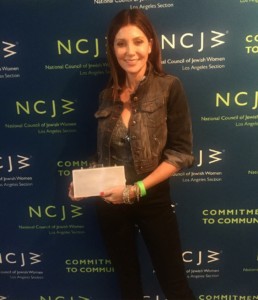 "I received the order , I love them I just want to ask if there will be an update on the app as it is always crash! as every time i try to enter the app it suddenly close ! so please help me with this. otherwise everything is perfect and can't wait to place my sec order :)"
Some users have had intermittent app crashes. We've communicated to our customers the work around to Bluetooth unpair and re-pair until this bug is resolved.
"I haven't gotten a chance to really take it out and use it yet, but I can give you my unboxing experience! My package arrived safely and I found the instructions clear and concise. I had no problems downloading and installing the app, and the Bluetooth connection was equally painless. I scrolled through the designs and was more than delighted with them! I did see that the image files were added to my phone; is it possible to add images to that directory and have them sync to and display on the CAT? "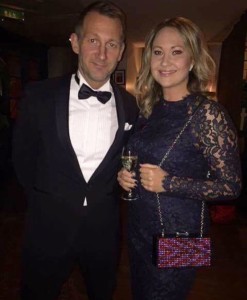 "I was able to write a selected preset design out to the clutch successfully as well. So far I'm soooo pleased with it, and I can't wait to spend time flaunting it over the holidays. Hopefully down the line I'll have more feedback for you and your team, but I wanted to respond now just so that I can thank you for putting this product together. I'm super impressed with it, and I look forward to seeing what other creative arts and technology you all come up with!"
"I've been out of town the past few weeks, but got home last night to find my CAT clutch waiting for me. Wow! So exciting! The packaging was beautiful. I loved the details from the cat on the cardboard box, to the cat sticker on the thank you note, to the cat cloth pouches. And then I turned it on and tried all the designs – Wow again! It looks cooler than I even imagined. I can't wait to take it for a spin! My favorite design so far is the fish one. "
"I have received the clutch and I got to say it is incredible. Thank you for creating the accessory, I absolutely love it! And for the existing designs on the cat clutch app, is it possible to retrieve more designs from other artists? (like a downloadable feature)" – We're working on this one!
"Hi Al, Just wanted to say I absolutely love my cat clutch! Took it to the Christmas party of one of the design companies I work for and everyone went absolutely mad for it! Have two small points of feedback though – it would be great if there was a little indicator light on the power plug to show that it's charging / not charging. Also personally I would prefer the shoulder strap to be attached more towards the outside of the bag. This way it tends to tumble around and twist a lot when taken off. Attached a few photos – tried to capture some London for you with bus and underground, but they didn't turn out that well 😉
 Best wishes from London, Svenja"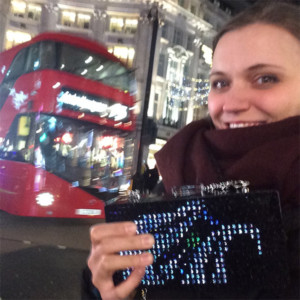 "I'm LOVING the cat clutch!!! Ive taken it out SEVERAL times now and get a TON of compliments from both women and men. This bag definitely draws attention! 🙂 I DO wish there was a tad more space inside the clutch, itself, but i understand that this is NOT an everyday bag."
"It worked wonderfully!  I can't wait to use it!  Now I just need a place to go that isn't the grocery or work!"
"Totally in love with this clutch! On it's on with the glitter exterior and really cool chain strap it's awesome. The LED's make it super awesome. Everyone compliments it and it draws tons of attention. I don't have any other clutch with a mirror, phone charger, or customization of really fun LED's! It's easy to use and works great with my iphone. The only thing for me is that it's a little hard to open because of the magnet closure(which is good because you don't want your things to fall out) but maybe a different kind of clasp could help. There seems to be a lot of potential with the app as far as the designs go. Such as adding new ones here and there or more options to customize a design and putting in your own message to scroll across is cool! This purse probably can get up and make me a sandwich it just hasn't happened yet. Great idea for a bag!"
"Hello! The CAT Clutch is fantastic all i can possibly say for feedback is perhaps a brightness setting so the images can be seen more clearly during the day." The iOS app has a brightness setting, we are looking to add this to the Android app as well.
"The CAT has landed! Given it a charge & Hey Presto! Magic! I'm impressed….& I'm a bloke! But sure my Goddaughter will be delighted come Christmas. Well done Team CAT! Do you have any plans to go mass-market now that the KickStarter campaign is finished? I suspect my Goddaughter's friends will go green with envy once they've set eyes on it & I'm anticipating a barrage of questions along the lines of "Where / when can I get one"? :-)" 
Here's a few Amazon reviews too